Prime Minister Narendra Modi today said that India's efforts to improve the health sector are beyond borders. He is also contributing to almost all developing countries, including Africa, in this area. Addressing Peer at the UN High-Level Conference on Global Health here, PM Modi said that India is a massive step forward in improving the health sector. He called e-cigarettes extremely dangerous for young people. Picking up India's effort is not limited to its borders. India is assisting African countries in this area. There are special steps being taken to provide affordable health services in these countries through telemedicine.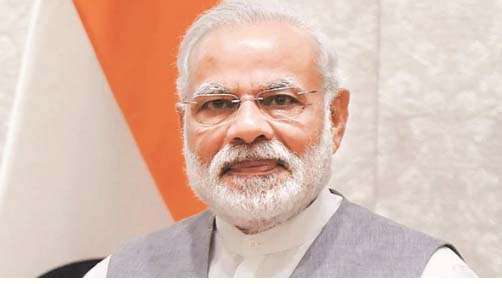 The Prime Minister termed e-cigarettes a problem for good health and said that this growing trend was a cause for concern. Referring to the 'Soch Bharat Mission' I started, he said that it has saved the lives of millions.
He described the campaign for vaccination in the country and said that the government has taken effective steps to improve quality education and infrastructure facilities. The goal of purifying the country from tuberculosis was till 2030, but it will now be achieved by 2025 in mission mode. Modi termed the government's main program 'Auishman Bharat Yojna' as the world's largest public health protection scheme and said that under this scheme, 50 million people have been given health insurance worth Rs 5 lakh every year. So far, about 1.5 million people have taken advantage of it. He said that more than 800 types of medicines are available at affordable prices in more than 5,000 'genetic medicine centers' in the country.
The Prime Minister said that health care is not limited to protecting the society from diseases, but a healthy life is the right of the people and the government is committed to ensuring that. Participate in the 74th session of the UN General Assembly. To visit the United States. He will address the General Assembly September 27.