It is said that a strategy is being prepared to defeat Ramesh Zarakiholi, the unqualified MLA, on the by-election in the Gokak assembly constituency.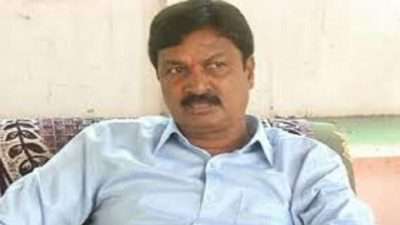 The strategy has been devised by the Congress, the JDS and some BJP leaders. Former Chief Minister HD Deve Gowda Tantra is said to have been led by Kumaraswamy.
BJP candidate Ashok Poojary in Gokak constituency is to be brought to the Congress. Yesterday, he was asked by D.K. Shivakumar has met and held discussions. It is said that the Congress leaders are responsible for giving them the Congress ticket and that the JDS and BJP leaders will join hands.
However, in the constituency, Lakshin Zarakihilli, who has been confirmed by a Congress ticket, is planning to defeat Satish Jarakiholi and Ramesh. Together, they plotted to defeat Ramesh Zarakiholi. It is interesting that who gets the ticket from the Congress. Many leaders, including HDK and DKeshi, have planned to defeat Ramesh Zarakiholi, which has sparked the collapse of the alliance government, as part of a discussion with Ashok Poojary.